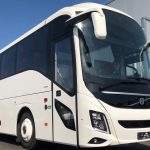 Traveling with large group of people with you can be quite daunting. Especially when they are carrying luggage as well. The service of Luxury Bus Rental Dubai will let you assur that they will stay together with you and all of your belonging will also be accommodated safe and sound.
A lot of people dream of traveling across the country on a luxurious tour bus. While it may seem impossible for most people, Black Limo Dubai's Luxury Bus Rental Dubai is able to offer a wide variety of services that allow you to travel in style and comfort. The buses are equipped with modern amenities such as wireless internet access. Satellite TV and DVD players so that you can enjoy a comfortable ride without being bored.
The best part of luxury bus rental service is that the with the option of 24 by 7-minibus rental Dubai. You can rent out luxury bus for family gathering,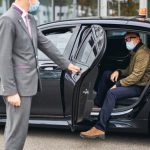 We all know that Dubai is one of the most visited cities in the world, and for good reason. The city is well known for its incredible architecture, affluent lifestyle, and beautiful beaches. For many visitors to the city, the experience would not be complete without a comfortable and reliable airport transfer. This is where the Dubai airport transfers comes in handy. Just when you are about to book your hotel. Mark your destinations and planning your tour for the next week. Don't forget to contact our professional Dubai airport  transfer service to travel to your destination without delaying a moment after landing on the Dubai airport.
The Dubai International Airport is one of the largest in the world and is well known for its high standards of service. It is also the busiest in the world and handles a large number of passengers daily. With the large number of travelers, the airport can become