Limo For Dubai Airport Transfer
We welcome our clients to plan their Dubai airport transfers. Our plans are much cheaper than other Limousines service providers in Dubai. Our office is located in Dubai and provides services all over Dubai, from an average taxi it will take up to 40 minutes to complete your airport transfer. The airport is considered as the busiest place in the world. On the platform of our transport company, you will get all the information to plan your journey to the airport. We are keen to make your journey to the airport as comfortable as we can by taking all the information about your journey from you. We will overcome the hassles from your journey by modifying all the details of your flight including delays.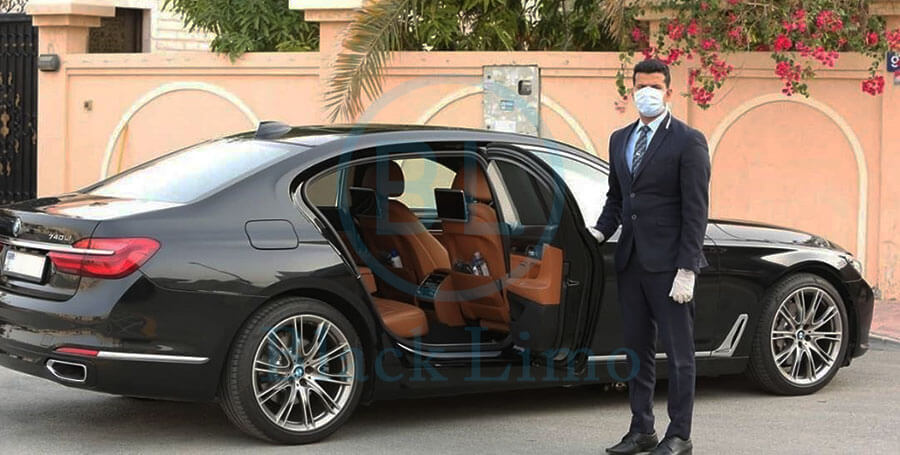 Best Limousine Service For Dubai Airport Transfers
Our customers will also get updated about the weather, restaurants, bars, recommended hotels and top events in the area. Book your Limousine car for Dubai airport in advance of your flight. We assure you that our Limousine chauffeur service in Dubai will take you to and from Dubai airport without any delay or hassle, so do not feel confused about booking our cab. Without any fuss, our taxi will drive you safely to and from the airport. Once you book our Limousines service and then forget about the fuss or any kind of hassle as it is our responsibility to keep you entertain and feel comfortable throughout your journey. So, whether you want to book limousines service from Airport to home, or home to the airport, our luxury vehicles are at your service. Book your ride online by visiting our website rather than choosing other Limousine services of Dubai for airport transfer in Dubai.
Economical Dubai Airport Transfer Services
An airport is where plenty of passengers fly on daily basis, so it is considered the busiest place in the world. Our luxury vehicles are there at your service for luxury airport transfers in Dubai whether you want to fly for pleasure or for business purposes. It will surely make you feel comfortable throughout your whole flight as your journey starts with the assistance of our prestigious transport company. Our Dubai airport car hire is the best cab service for you if you are looking for the cheapest limousine service to the airport; we are cheaper than other taxi services. If you compare us with other local taxi services then we will be cheaper and safer than those. So we are sure that your worry of pick up to Dubai airport is removed as you can book our limousines service easily and quickly. If you are flying to spend holidays and relaxing time with your friends then your journey should be comfortable and desiring. Getting to the airport is extremely stressful but with the assistance of our luxury vehicles, this stress is removed. Our transport company allows you to book great deals on transfer from Dubai airport to the hotel using luxury vehicles. It will surely comfortable for you, your family and friends to travel on our luxury vehicles rather than traveling on local coaches and trains.
Professional, Certified and Secure Airport Transfers
The journey on local trains, taxis and coaches is tiring and uncomfortable. What's more, you want, we are offering you the cheapest and comfortable journey as compared to some trains or cabs. You will get not only the cheapest journey but a comfortable and entertaining journey. Our transport company is there for you if you are looking for cheap airport transfers in Dubai. Our prices are also very cheap and the journey is comfortable as well. There is no need to look forward to other cab companies as we are there for you in Dubai offering you a wide range of plans. So do not waste time taking advantage of our great transport services which include all meet and greet, free waiting and parking time and flight tracking. Our driver will there at arrivals for you with a name board to take you to your destination. We are serving our passengers for long days with great assistance in Dubai. Whether you want to hire a private taxi or for business purposes, we are there for your assistance. Consider ourselves your journey partner to and from the airport. All this can be done in a very reasonable manner if you choose us for your assistance. For many of the clients, we undertake journeys in large numbers on daily basis involving the area between Dubai airport and surrounding areas. While traveling with us, you should feel unworried as your journey will be planned and handled by professionals.
Customer Thoughts About Our Services.
Ash Mithani
February 16, 2023.
The driver Imran was very prompt polite and knowledgeable of all Dubai roads. He never had objections to any of our requests
Hoda El Nazer
February 16, 2023.
Service was excellent
Gaganathara Monarawila
February 11, 2023.
Had a good service. Driver was patient and polite .
Ron Romano
February 10, 2023.
Great & proffesional service. On time. As prommised well maintained car, Imran & Hadir, very kind and helpfull. We will be using again. Reccomended.
S.S. Kumar
February 10, 2023.
We had booked a Hiace van for an one day trip. The booking process was swift and the executive Mr. Shah gave us a good deal. The vehicle arrived on time. The vehicle is maintained really well and is comfortable. Mr. Imran was our driver and we are very happy with his service. I would highly recommend everyone to try their services for hiring rental vehicles short trips.
Phoenix R A
February 10, 2023.
Reliable and professional driver. Easy to book car rental with chauffer.
Haidar Ali
February 10, 2023.
Good service with cheap rates.well spoken driver with good maintained cars. Highly recommended